Message on the World Refugee Day
Today, June 20, is the World Refugee Day. This year's theme is "The Right to Safety".
In 2022, according to UNHCR, the number of refugees in need of assistance due to conflict, violence, and persecution will exceed 100 million people worldwide, half of whom are internally displaced.
In SVA's activity area where we support refugees, there has been an increase in the number of internally displaced persons (IDPs) who have been forced to flee their homes and seek a safe place in addition to those who have fled their countries. What we see through our support for these IDPs is the very issue of the "right to safety," which is the theme of this year's World Refugee Day.
IDPs Cut Off at the Border
After the political change in Myanmar and Afghanistan in 2021, many people sought safety and sought refuge in neighboring countries. However, safe evacuation routes, both by land and by air, were cut off, and people risked their lives to reach the border areas on their own, creating a situation where they remained near the borders because their requests for assistance outside the country were not accepted. Many people were seen holding their young children protectively near the border in the middle of nowhere, huddled together and somehow seeking help. In a situation where it is difficult to receive assistance from the government of their home country, further damage is inflicted on them through malnutrition and the spread of disease, as they receive no support from bordering countries.
If the international community worked seriously to solve this problem, there would be more lives saved and more aid delivered. We hope that you will turn your attention to as many people left behind as possible.
There are people in Japan who are not protected.
Refugee asylum has become a serious issue in Japan as well. It is groundbreaking that Japan, with a refugee status rate of less than 1%, has moved proactively through public-private partnerships to accept refugees from the war in Ukraine. On the other hand, the "right to safety" is an equal right for all people, and equal support should be provided to those seeking asylum. The backgrounds in which the safety of refugees is threatened are also diverse. Therefore, it is necessary to place the protection of people as the first priority in a diverse framework of assistance.
Unfortunately, some people are not protected in Japan. Those who fled Afghanistan last year and came to Japan are in a situation of unstable residency status, family separation, impoverishment, and isolation, without a minimum environment in which they can live in Japan. Compared to international comparisons, Japan's acceptance of these people is not only far behind, but could be criticized as an inhumane response to the situation. While the government must of course take the initiative in some areas, we believe that each of us needs to think together about how we can accept them in our own country as a problem close to our hearts.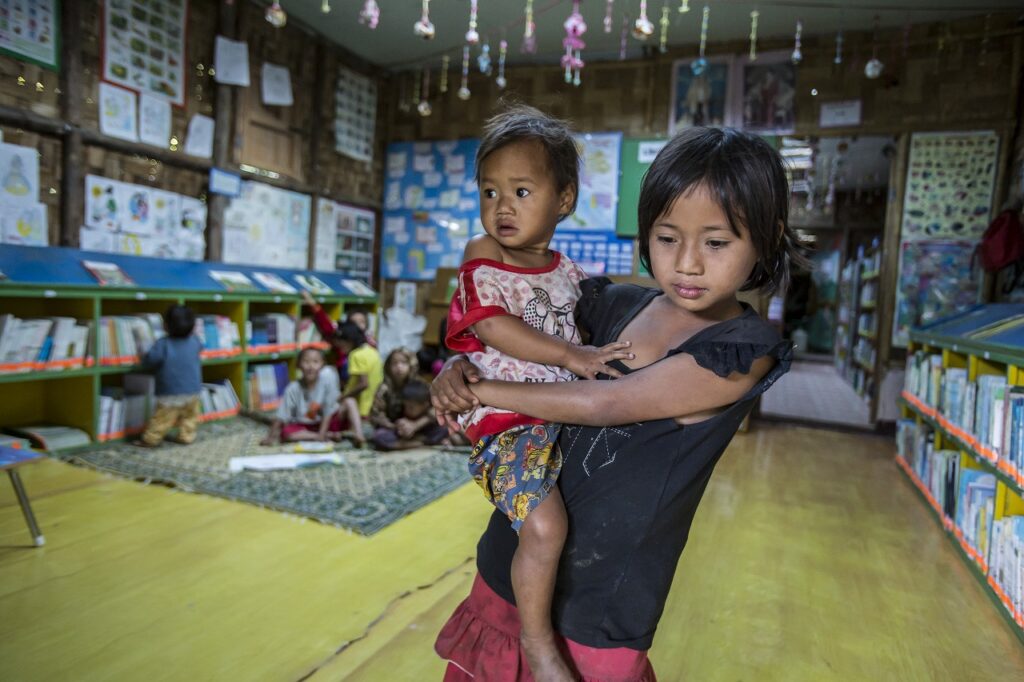 Children at the refugeecamp along Thai and Myanmar border (Photo by Yoshifumi Kawabata)
Strengthening Educational Support During the Crisis
SVA has been involved in refugee assistance for many years and believes that it is necessary to provide emergency assistance in times of crisis, and from there to support the development of infrastructure from which assistance can be maintained over the medium to long term. In particular, concerning children's education, it is necessary to provide educational opportunities at an early stage with an awareness of psychological and social support, and it is important that this support be packaged in the same way as basic needs such as food, clothing, and shelter. To protect the future of refugee children, the international community must support a framework that will always provide educational opportunities. Educational support is still lacking. SVA will continue to advocate for the importance of education support in refugee assistance.
SVA will continue to focus on providing support to refugees in areas where it is more difficult to reach and will work to ensure that all people have an equal right to safety by providing support that is tailored to each individual and by collaborating with more organizations, companies, and individuals.
We hope that you will join us in providing support so that as many people as possible can spend their days with smiles on their faces and children can sleep in peace.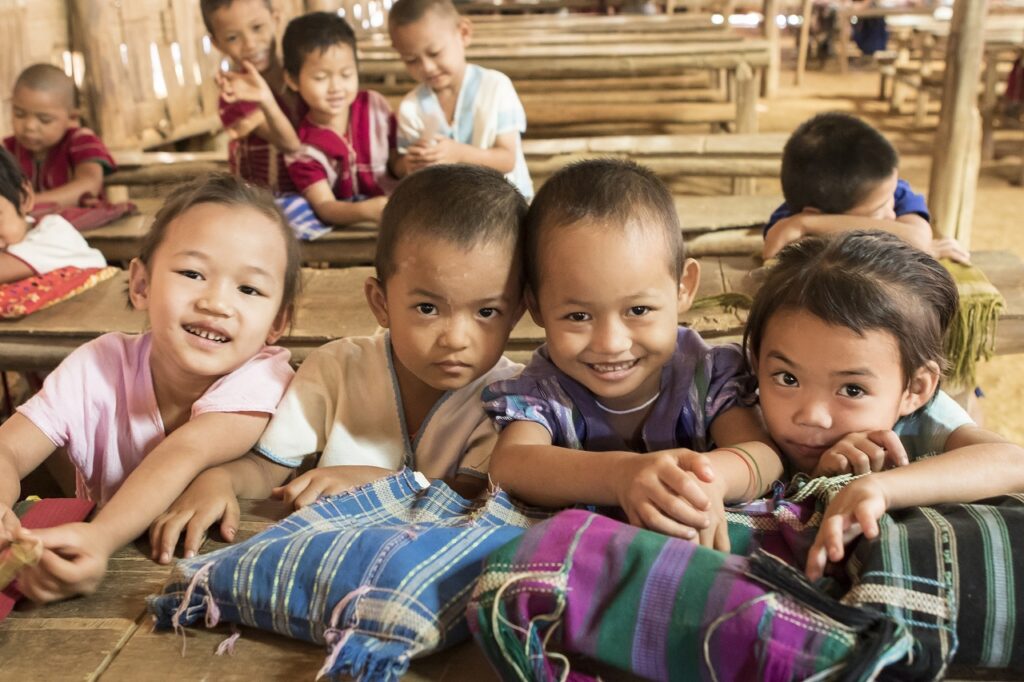 Children at the refugee camp along Thai and Myanmar border (Photo by Yoshifumi Kawabata)
20.June.2022
Secretary General
Eri Yamamoto


The first photo: Child at the refugee camp
(Photo by Yoshifumi Kawabata)